The White House Office of Science and Technology Policy and the National Science Foundation are spearheading a partnership between the Federal government, industry, professional societies and the education community that will foster a range of training opportunities to increase the capabilities, diversity and number of students who are ready to engage in the quantum workforce. This starts with outreach and education in middle school and high school, introducing quantum technologies and science to inspire the next generation and continues by broadening access to learning materials and quantum-related curricula beyond university labs and classrooms, to community colleges and online courses.
This partnership enables a foundation for classroom and curricula materials, developed in concert with key stakeholders from the quantum information science community. It encourages hands-on experiences with quantum tools in the classroom and through online venues and connecting students to public and private quantum career opportunities via internships, externships and other pathways.
Accordingly, the National Q-12 Education Partnership commits over the next decade to work with America's educators to ensure a strong quantum learning environment, from providing classroom tools for hands-on experiences to developing educational materials, to supporting pathways to quantum careers. By expanding access to materials and quantum technologies through this partnership, educators in classrooms and other settings will be able to develop programs, courses, and activities to introduce students to the field and open up opportunities for quantum careers. Together, we can prepare America's next generation workforce with the tools to succeed in the industries of the future.
Members of the National Q-12 Education Partnership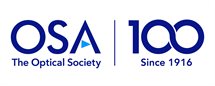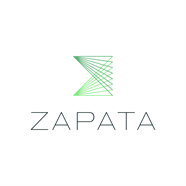 About Q2Work
Q2Work is a member of the National Q-12 Education Partnership and provides coordination and leadership, to ultimately facilitate the community in its efforts to bring QIS into the classroom and other learning environments.
Q2Work is an NSF-funded program led by Dr. Emily Edwards (University of Illinois Urbana-Champaign), Prof. Diana Franklin (University of Chicago), and Prof. Chandralekha Singh (University of Pittsburgh) that provides support for the QIS education ecosystem through digital tools, outreach and collaborative workshops. The major components of Q2Work are an online QIS education hub to showcase and contextualize all education efforts happening across the QIS ecosystem and a cohesive set of workshops to advance the development of K-12 QIS education resources. This new project is motivated by the need for connecting learners and educators with high-quality, age-appropriate QIS resources. It is imperative that these resources are readily available to the community, and that education programs be identified and implemented at an appropriate stage.
Q2Work activities will enable the education community to take concrete collaborative steps towards making changes to curricula and implementing tools that increase awareness, intuition, and literacy in quantum information science at the K-12 level and ultimately across all ages and learning environments. Q2Work supports the development of a quantum workforce, which necessarily draws on a range of disciplines, including physics, computer science, mathematics, engineering, chemistry and materials science. This initiative also seeks to expand education opportunities for under-served communities and increase the participation of underrepresented groups in QIS. In addition to working with the Q12 Education Partnership, the Q2Work program includes collaborations with the Chicago Quantum Exchange, the Joint Quantum Institute, and the New York Hall of Science.
Chandralekha Singh is a professor in the Department of Physics and Astronomy and the Founding Director of the Discipline-based Science Education Research Center (dB-SERC) at the University of Pittsburgh. She is currently the Past President of the American Association of Physics Teachers. She obtained her bachelors and masters degrees from the Indian Institute of Technology Kharagpur and her Ph.D. in theoretical condensed matter physics from the University of California Santa Barbara. She was a postdoctoral fellow at the University of Illinois Urbana Champaign, before joining the University of Pittsburgh. She has been conducting research in physics education for more than two decades and has conducted pioneering research in quantum education. She is also passionate about improving diversity, equity and inclusion in quantum. She co-led the US team to the International Conference on Women in Physics in Birmingham UK in 2017. She is a Fellow of the American Physical Society, American Association for the Advancement of Science and American Association of Physics Teacher.